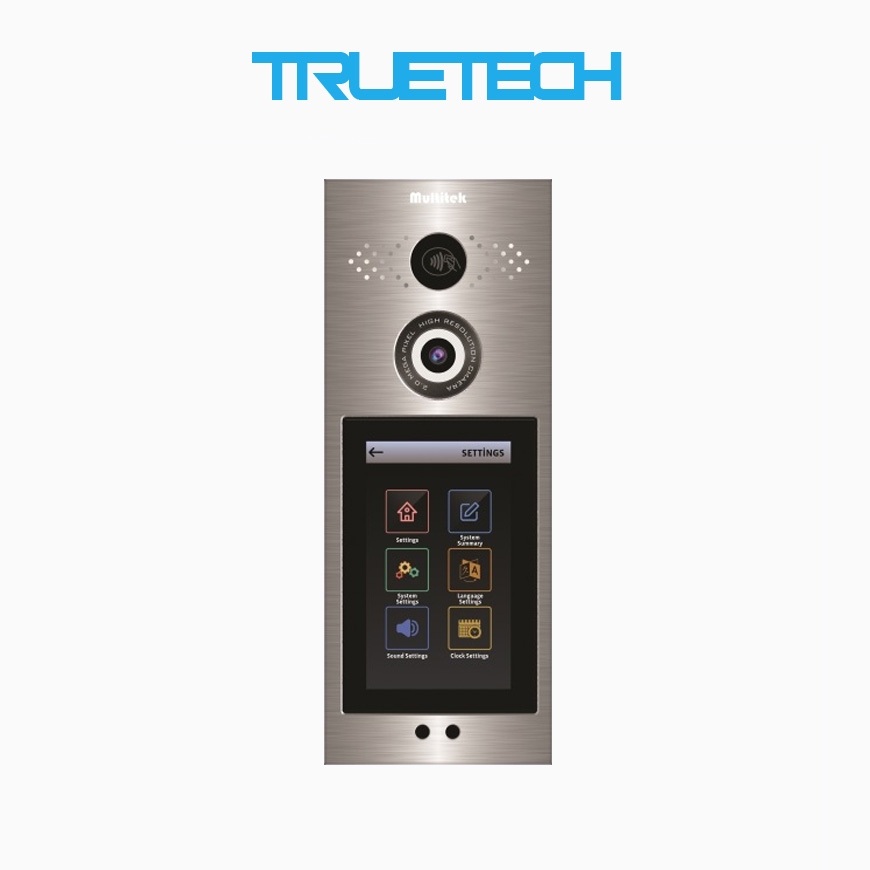 DIP70 7" Touch Screen Door Panel
» Easy to use with 7" Touch screen and GUI icons.
» Calling guard and doorkeeper by a touch.
» Phonebook feature makes easy to find the names and calling them with a touch.
» Unlock the door with the proximity card or password.
» Call the rooms by dialing the room number and making enter.
» Each room may have proximity cards for opening the door lock.
» Main screen of the door panel shows the apartment name, number, time and ambient temperature.
» Device touch buttons are programmable to 7 different colors.
» Device light frame is programmable to 7 different colors. (optional)
» Unlimited number of door panels can be connected to the network.
» No need to know the IP address of the door panel to connect to the network.

Programmable Features:
» Apartment name, number, block number.
» Room names recorded and changed.
» Proximity cards may be recorded or erased on card basis.
» Programming the keys and frame colors.
» Language of the panel is changeable.
» Programming the release time of the door relay.
» Deleting all door opening passwords.
» Recording door passwords or deleting.
» Easily programming the doorpanel number and connecting to the network.
» Programmable speaker volume etc.